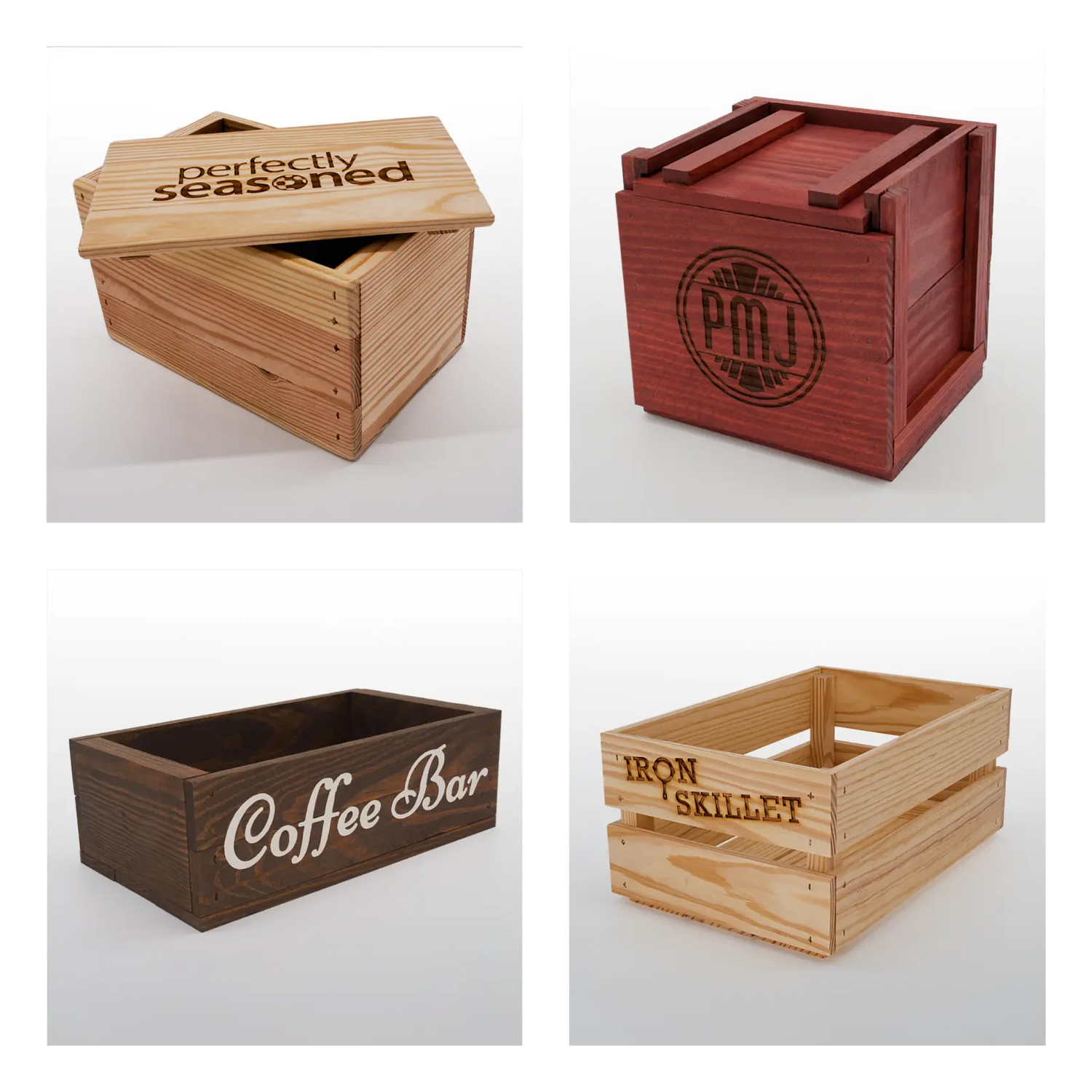 Request custom quote
We design and fabricate a lot of custom wood boxes and crates so your special requests are always welcome.
Request quote
Why small wooden crates from Carpenter Core?
Makes a better presentation

Showcase your products or gifts in a way that increases perceived value and sets them apart from off-the-shelf solutions.

Enhances your image

Elevate your brand image and make a lasting impression. Often takes on a second life as a keepsake storage container delivering your message for years to come.

Saves time and effort

Professional assistance, custom options, and fast turnaround times to achieve your desired vision without being bogged down searching for a solution.

Handcrafted in USA

Make a statement about your commitment to excellence and sustainability. Made to order by skilled carpenters from locally sourced timber.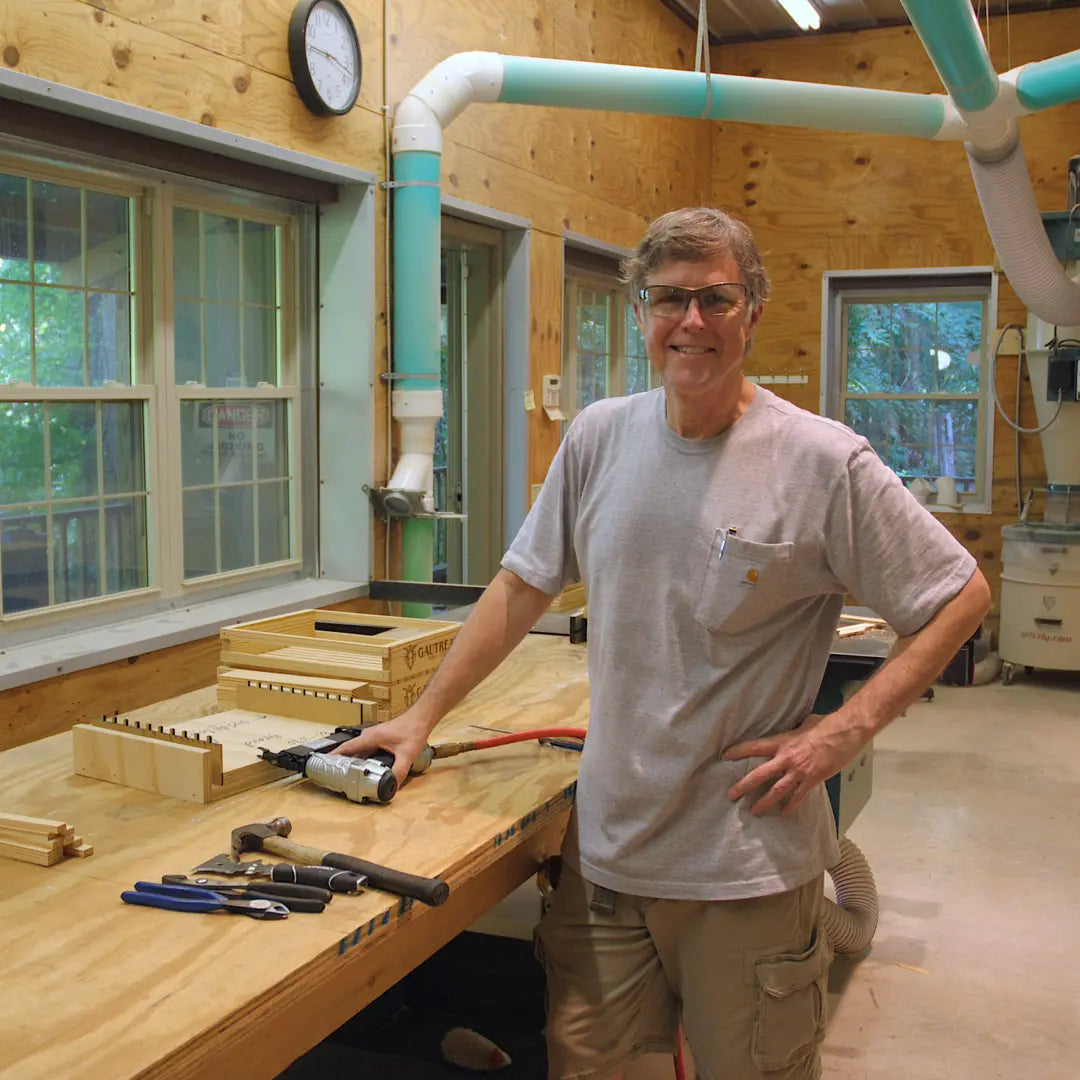 About Carpenter Core
Carpenter Core was founded by Alan Derrick, a skilled artisan with an eye for timeless old-world craftsmanship and personalized customer service. Following years of experience in the arts, home furnishings, and construction trades, he noticed how corporate clients loved using old-style wooden crates and boxes as containers for gift giving and product packaging. They seemed to appreciate how each one was handcrafted in the USA from locally sourced timber elevating their brand image. Online ordering was added as a way to make purchasing and fulfillment a quick and easy process.